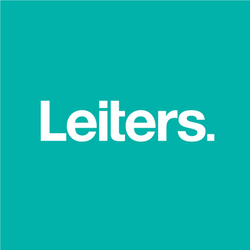 Call Center Account Representatives
Sorry, this job has expired.
Englewood, CO
Call Center Account Representatives

Looking for an exciting pharmaceutical career? Leiters has an opportunity for you! We are now hiring:
Call Center Account Representatives, Monday-Friday for our Englewood, Colorado facility, which is located 20 minutes south of Denver. Pay is based on Experience.

This description is intended to be illustrative of the major duties to be performed by the employee assigned to the position of Call Center Account Representative. This employee assists the Call Center major accounts in customer service, ordering and fulfilling support activities. The Call Center Account Representative may additionally be required to perform other duties as assigned by management.

This position reports to the Call Center Director – Customer Relations & Sales Administration. The Call Center Account Rep prints, verifies and enters data from prescription orders, interpreting medical abbreviations and troubleshoots to obtain missing information as well as communicates proper order information and turn-around times to customers. The Call Center Account Rep is responsible for entering customer interactions and prescription order information into programs in the ERP system in a fast-paced, high- volume environment.

ESSENTIAL FUNCTIONS:
• Provide customer service for inbound/outbound telephone inquiries, internal dept's and walk-in customers
• Printing, locating and matching prescriptions and following through as needed
• Create order documentation/prescriptions in an organized manner and typing labels, orders
• Follow-up with doctors or customers and patients to coordinate shipment and payment
• Recognizing and informing management of inappropriate conditions
• Comprehending and implementing SOPs, forms, and quality control activities
• Verification of the accuracy of invoices, documents, and records
• Data entry into a selected customer interaction, prescription, and accounting software programs
• Compilation of data and preparation of subsequent reports, smartsheets, spreadsheets, word documents
• Discovery, analysis and recommendation to rectify any discrepancies or problematic data or issues
• Daily maintenance of purchase order logs, invoices, open items until closure
• Analysis of accounts receivable trends, causes of variance and reporting
• Lift up to 20 lbs. and stand or sit for extended periods of time when required.


EXPERIENCE AND NECESSARY SKILLS:
• Typing skills of 50+ words a minute highly desired
• Detail oriented while working under supervision from Call Center team and manager's directions
• Ability to manage time, prioritize, and adhere to time frames in a busy environment
• Customer friendly with excellent communication, telephone skills and demonstrated good judgment
• Computer abilities including accounting, pharmacy order and fulfillment software, and experience with spreadsheets and automated accounting systems.
• Ability to contribute in a positive and fast-paced team environment
• Independent worker, self-starter with ability to maintain an organized work station
• Experience in a commercial pharmacy providing support functions, preferred.
• High school diploma or GED equivalency required; college level accounting or 2 year degree, preferred.
• Maintain CA Pharmacy Technician License and certified by PTCB preferred
• Accurate data entry in a high volume environment; able to enter data and perform supply calculations

Click "Apply now" to upload your resume and apply online today!

About us:
Leiters, founded in 1926, is an FDA-registered 503B outsourcing provider of high-quality ophthalmology and hospital-based services.

Leiters is an Equal Opportunity Employer.

14917