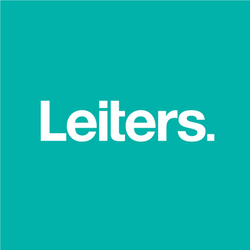 Inside Sales Reps
Englewood, CO
Vision Insurance, Paid vacation, Paid holidays, Life Insurance, Health Insurance, Disability Insurance, Dental Insurance, 401K / Retirement plan
Inside Sales Reps
Looking for an Exciting Pharmaceutical Career?

Leiters has an opportunity for you! We are now hiring at our Englewood, Colorado facility, which is located 20 minutes south of Denver, and we are looking to expand our Inside Sales team!

Reporting to the Inside Sales Manager, the Inside Sales Representative's high-level responsibility is to convert prospects and leads into new contracted customer accounts while expanding existing sales opportunities with current accounts to meet or exceed sales goals.

What We Offer
• PTO and Paid Holidays
• Ongoing Sales Education and Training
• Team Building and Charity Initiatives
• Health, Dental, Vision and paid life Insurance
• FSA/HSA
• 401K with Company Matching, vesting from day one!

What You'll Do
• Contact leads, prospects and customers via phone and email related to new or existing opportunities to generate profitable sales. Schedule follow-up calls with key purchasing agents and understand their needs and the companies competing for the same business
• Develop sales opportunities by researching and identifying potential new accounts
• Drive pricing proposals by obtaining feedback on pricing expectations, volume purchase agreements, and contractual commitments. Present/negotiate pricing contracts and close business by obtaining contract terms, approvals and signatures
• Develop and execute plans to increase product penetration or expansion from existing customers
• Learn and develop and understanding of the market and competitors for compounded pharmaceuticals
• Work cross-departmentally to ensure customers have current information on product availability and timely communicate any unexpected delays
• Facilitate growth by becoming an expert on new and existing products and participating in company and market educational opportunities
• Utilize CRM system, SOPs, and Quality tools to enter data, analyze information and communicate with customers
• Analyze accounts for existing account order history, growth and losses and contact accounts to inquire status
• Other duties as assigned to ensure successful and profitable sales initiatives for the Company


What You'll Need For This Role
• Minimum of 2 years of inside sales, preferably with pharmaceutical experience.
• Bachelor's Degree in sales, marketing, or communication preferred.
• Current knowledge of or the ability to learn successful sales techniques.
• Attention to detail and strong business acumen
• The ability to quickly learn and utilize software programs to aid in the sales and growth of customers.
• Results-Oriented, professional and articulate
• Ability to make and meet commitments and deadlines
• Ability to be organized and effectively convert data into actionable plans and results
• Effectively work independently, as well as in a team environment
• A positive attitude and strong communication skills, both written and verbal, are essential in this role.
• Ability to foster and maintain positive client and business relationships


Click "Apply now" to upload your resume and apply online today!

About us:
Leiters, founded in 1926, is an FDA-registered 503B outsourcing provider of high-quality ophthalmology and hospital-based services.

Leiters is an Equal Opportunity Employer.

15735