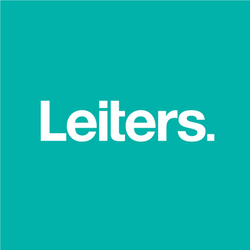 Manufacturing Technicians
Sorry, this job has expired.
Englewood, CO
Vision Insurance, Paid vacation, Paid holidays, Life Insurance, Health Insurance, Disability Insurance, Dental Insurance, 401K / Retirement plan
Looking for an exciting pharmaceutical career?

Leiters has an opportunity for you! We are now hiring Manufacturing Technicians for our Englewood, Colorado facility, which is located 20 minutes south of Denver.

We offer hourly pay, with increases at 90 days, 6 months, and 1 year!

Benefits start the first of the month following hiring date!

As a Manufacturing Technician you are responsible for the preparation, manufacturing, packaging, and completion of corresponding documentation of sterile drug products and maintaining quality aseptic areas within an outsourcing facility.

• Operate all formulation, sterile filling, inspection, and final vial packaging equipment.
• Aseptically perform and support manual filling activities within a cleanroom environment.
• Follow SOPs, product batch record instructions, and corresponding quality documentation in detail.
• Prepare and maintain accurate documentation following cGMP principles.
• Perform manual inspection of empty vials and filled product with a focus on quality and efficiency.
• Ensure proper accountability and traceability of components, ingredients, and finished products.
• Report and make recommendations regarding equipment, facilities, supplies, required repairs, process concerns, safety concerns, and areas for improvement in quality, yield, and efficiency.
• Recognize inappropriate directions and/or equipment operation and notify management accordingly.
• Utilize and handle appropriate supplies and raw materials for proper aseptic manufacturing.
• Support equipment calibration, equipment/utility validation, and preventive maintenance.
• Perform appropriate aseptic gowning.
• Clean and disinfect cleanrooms, equipment, and supplies in support of routine production.
• Execute production recipes, check-in equipment, and perform material movements using automated computer software applications.
• Adhere to all facility safety policies and procedures and proactively identify unsafe conditions.
• Ability to lift up to 50 lbs and stand for extended periods of time when required.

Click "Apply now" to upload your resume and apply online today!

About us:
Leiters, founded in 1926, is an FDA-registered 503B outsourcing provider of high-quality ophthalmology and hospital-based services.

Leiters is an Equal Opportunity Employer.

16256