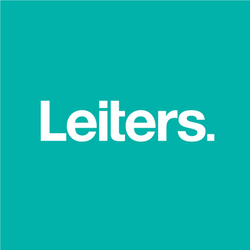 Process Development Scientist
Sorry, this job has expired.
Englewood, CO
Paid holidays, Paid vacation, 401K / Retirement plan, Disability Insurance, Vision Insurance, Dental Insurance, Life Insurance, Health Insurance
Looking for an exciting pharmaceutical career? Leiters has an opportunity for you!

We are now hiring Process Development Scientists (Level I or II) for our Englewood, Colorado facility, which is located 20 minutes south of Denver.

As the Process Development Scientist I/II you will report to the Director of Technical Services. You'll support the planning and execution of technology and process innovation that aligns with the Strategic Plan. Projects and initiatives may vary, and could include new product/process introduction, process re-design, process improvement projects, project management, manufacturing troubleshooting, etc. Your experience will determine your position level.

• Bachelor's degree required. Degree in the sciences required; i.e. chemical engineering, chemistry.
• 2-8 years of experience in Pharmaceutical, Medical Device or other regulated industry is required.
• Level I: 2-4 years of experience in a regulated industry.
• Level II: At least 4 years of experience in pharma industry; project management experience.

• Strong curiosity and willingness to learn, along with the tenacity and drive to see projects through.
• Willingness to support tasks outside normal job description, as needed. Can-do attitude!
• Strong attention to detail and accuracy.

• Develop and optimize production and manufacturing processes to achieve the output, quality, and cost goals of the organization.
• Collect production data and apply standard scientific and statistical methods to analyze, document, and diagram production processes.
• Identify process bottlenecks and devise solutions to resolve.
• Recommend changes or upgrades to equipment, work methods, or other aspects of the process to improve efficiency and utilization of resources including labor, energy and raw materials.
• Work on projects/matters in either a support or ownership capacity.
• Advanced computer skills including proficiency in Microsoft Office (Word, Excel, Power Point).
• Strong verbal and written communication skills with ability to communicate at all levels of the organization.
• Ability to create technical and professional documents.
• Ability to multi-task, with strong organization, time-management, and prioritizing skills.
• Ability to work under pressure and independently with the ability to make decisions according to established guidelines and accomplish tasks accurately and on a timely basis.

Click "Apply now" to upload your resume and apply online today!

About us:
Leiters, founded in 1926, is an FDA-registered 503B outsourcing provider of high-quality ophthalmology and hospital-based services.

Leiters is an Equal Opportunity Employer.
15795