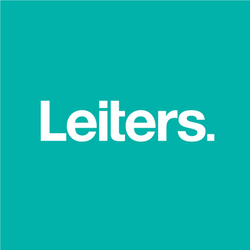 Production Assistants
Sorry, this job has expired.
Englewood, CO
Looking for an exciting pharmaceutical career?

Leiters has an opportunity for you! We are now hiring Production Assistants for our Englewood, Colorado facility, which is located 20 minutes south of Denver.

We offer hourly pay, with increases at 90 days, 6 months, and 1 year!

Benefits start the first of the month following hiring date!

As a Production Assistant you will report to the Production Manager and/or Supervisors. You are responsible for labeling the finished product in a timely and excellent manner that meets company standards for safety, security, and productivity. You are also responsible for label reconciliation, documentation completeness, and correctness of all product identification.

• Detail-oriented.
• Must be able to read and speak English.
• Knowledge of cGMPs and GDPs.

• Check for accuracy of information on all items.
• Visually inspect finished product.
• Properly label finished product.
• Package labeled product and prepare it for shipping.
• Document label reconciliation.
• Promote and maintain a clean working environment.
• Ability to lift up to 50 lbs and stand for extended periods of time when required.

Click "Apply now" to upload your resume and apply online today!

About us:
Leiters, founded in 1926, is an FDA-registered 503B outsourcing provider of high-quality ophthalmology and hospital-based services.

Leiters is an Equal Opportunity Employer.
16938