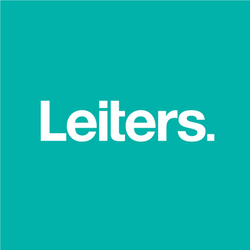 QUALITY ASSURANCE TECHNICIANS I
Sorry, this job has expired.
Englewood, CO
QUALITY ASSURANCE TECHNICIANS l
Looking for an exciting pharmaceutical career?
Leiters has an opportunity for you!

We are now hiring 2nd shift QUALITY ASSURANCE TECHNICIANS l for our Englewood, Colorado facility, which is located 20 minutes south of Denver.

Benefits start the first of the month following your hire date, and include 401(k) with a 4% company match!

GENERAL DESCRIPTION: This position reports to the Quality Assurance Manager. The Quality Assurance Technician l is responsible for reviewing, approving and storing appropriately evidence of quality & validation activities in a 503B Outsourcing facility. The position is responsible for assuring that the drug product(s) produced or planned have the safety, identity, quality, purity & testing evidence required for compliance.

ESSENTIAL FUNCTIONS:
• Evaluate and disposition documentation and labeling relative to specifications.
• Evaluate and write validation protocols including commercial batch and stability test methods as well as sterilization techniques for consumables, containers and finished drug products. Also, provide support to equipment validation and subsequent quality dispositioning.
• Review and approve executed formulation batch records and other relevant documentation to ensure procedures were followed and acceptance criteria met, as applicable.
• Evaluate, plan and review sampling instructions, specifications, test methods, quality control procedures, and standard operating procedures, as assigned.
• Review and retain all records associated with batch production, packaging, and labeling.
• Support deviations, CAPA's, OOS results or complaints as appropriate.
• Work collaboratively with various staff members to support the manufacture of drug products in compliance with all regulations and company policies/procedures.
• Classify, file, audit, receive, distribute, track and maintain system of classified and unclassified company documents according to established procedures and standards for security and document organization.

EXPERIENCE AND NECESSARY SKILLS:
• Excellent interpersonal and communication skills, both verbal and written
• Ability to assume responsibility and act on own initiative
• Excellent self-management, organizational and planning skills. Detail oriented.
• Ability to adhere to strict deadlines and procedures
• Requires a high school diploma or its equivalent and at least 1-2 years of experience in the pharmaceutical field or in a related area. BS or BA degree (in a scientific discipline desired) preferred
• Familiar with standard concepts, practices, and procedures within the pharmaceutical field. Relies on experience and judgment to plan and accomplish goals.
• Performs a variety of tasks and works under general supervision.
• Hands- on approach with a "can-do" attitude
• Computer skills, including Microsoft Word, PowerPoint and Excel
• Knowledge and experience in Quality Assurance/Quality Control preferred
• Able to lift up to 30 lbs and stand for extended periods when required
• Certification of recent (less than one year) eye exam with minimum 20/30 vision


Click "Apply now" to upload your resume and apply online today!

About us:
Leiters, founded in 1926, is an FDA-registered 503B outsourcing provider of high-quality ophthalmology and hospital-based services.

Leiters is an Equal Opportunity Employer.
14490