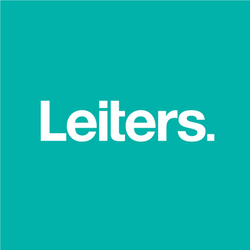 Quality Control Supervisor
Sorry, this job has expired.
Englewood, CO
Paid holidays, Paid vacation, 401K / Retirement plan, Disability Insurance, Vision Insurance, Dental Insurance, Life Insurance, Health Insurance
Looking for an exciting pharmaceutical career? Leiters has an opportunity for you!

We are now hiring Quality Control Supervisor for our Englewood, Colorado facility, which is located 20 minutes south of Denver.

Benefits start the first of the month following your hire date, and include 401(k) with a 4% company match.

As the Quality Control Supervisor you will report to the Site Quality Manager. You'll execute testing and monitor the Quality Control activities in an outsourcing facility. You are also responsible for the assurance that the drug product has the safety, identity, strength, quality, and purity represented.

• BS or BA degree in a scientific discipline is desired.
• Knowledge and experience with the US FDA cGMPs, preferably in a commercial compounding outsource facility.
• Knowledge and experience with quality control.
• Knowledge of compounding techniques and controlled environments.
• Knowledge of appropriate materials and conditions.
• Detail-oriented.

• Supervise Quality Control technicians.
• Review and release incoming items intended for production use in relation to their specifications.
• Review and approve testing performed for finished products in relation to their specifications.
• Draft and review sampling instructions, specifications, test methods, quality control procedures, and standard operating procedures for applicability at both the third party testing facility and production use.
• Investigate out of specification results from testing performed.
• Ensure that the appropriate validations, including those of analytical procedures, and calibration of control equipment are carried out.
• Investigate reprocessing/rework of products, complaints, analytical failures, and returns/salvages.
• Support internal and external audits as needed.
• Create and revise documents as needed.
• Identify trends in the industry and recommend improvements.
• Work with a team to ensure that the systems involved in an outsourcing facility are in a state of control.
• Ability to identify potential adverse issues.
• Ability to lift up to 20 lbs and stand for up to two hours when required.
• Ability to work independently and in a team environment.
• Excellent communication skills with other functional areas and sites.
• Excellent organization and documentation skills.
• Computer skills, including Microsoft Word and Excel.

Click "Apply now" to upload your resume and apply online today!

About us:
Leiters, founded in 1926, is an FDA-registered 503B outsourcing provider of high-quality ophthalmology and hospital-based services.

Leiters is an Equal Opportunity Employer.
15793