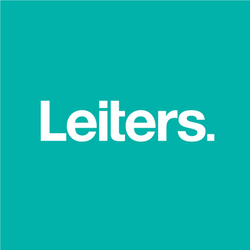 QUALITY CONTROL TECHNICIANS I
Englewood, CO
QUALITY CONTROL TECHNICIANS I

Looking for an exciting pharmaceutical career?
Leiters has an opportunity for you!

We are now hiring 1st shift QUALITY CONTROL TECHNICIANS I for our Englewood, Colorado facility, which is located 20 minutes south of Denver.

Benefits start the first of the month following your hire date, and include 401(k) with a 4% company match!

GENERAL DESCRIPTION:
This position reports to the Quality Manager or Supervisor. The role is responsible for performing quality activities and maintaining a quality laboratory environment in a sterile pharmaceutical manufacturing facility. The candidate should have an understanding of raw material requirements, laboratory environments, and cGMP requirements. The position requires an individual who works independently and in a team environment, with attention to detail, and maintains communication with other functional areas and sites.

ESSENTIAL FUNCTIONS:
1. Responsible for performing daily quality functions including:
2. Identify adverse trends and recommending improvements.
3. Communicate with Production, and Shipping/Receiving to ensure appropriate materials and supplies inventory are available, appropriately qualified, documented, and released for laboratory use.
4. Support investigations when deviations or errors occur.
5. Support equipment calibration, equipment/utility/facility validation, and preventive maintenance.
6. Participate in reviews of process performance, product quality, and advocating continual improvement.
7. Comprehend SOPs, forms, operational GMP training, and quality activities
8. A minimum of 20/30 (corrected or uncorrected) vision

EXPERIENCE AND NECESSARY SKILLS:
• Minimum 0-2 years in a quality position at a cGMP or GMP facility. Sterile injectable product preferred. Food, cosmetic or pharmaceutical will be considered.
• High School Diploma or equivalent. College diploma with focus on sciences preferred.
• Ability to adapt changing priorities and circumstances.

Click "Apply now" to upload your resume and apply online today!

About us:
Leiters, founded in 1926, is an FDA-registered 503B outsourcing provider of high-quality ophthalmology and hospital-based services.

Leiters is an Equal Opportunity Employer.
14489